The Bösendorfer Imperial Model 290 Piano
Bösendorfer built the first Model 290 in the year 1900 and it was not long before musicians, conductors, and critics affixed the great piano with an
epithet that has endured: "Imperial" derived from the latin Imperare - to order or to command. The Imperial's commanding tonal presence spanning
a full eight octaves, its expressiveness and superb playability set the standard by which other concert grand pianos are judged.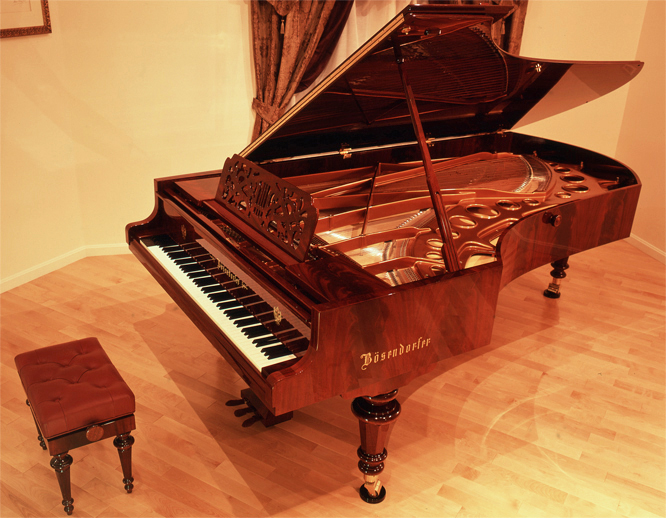 Above: Bösendorfer Imperial Piano S/N 44606 at home 20 October 2000.
This is the first Imperial made in Pyramid Mahogany wood and in the ornate style as those pianos made by
Bösendorfer for Strauss, Liszt and others in the 19th century. Click on the image to see enlarged view.

You are listening to Rachmaninov's "Prelude No. 2 in C Sharp Minor" Op. 3, recorded on this piano by pianist Sidney Yin.
Pause, resume or save the background music with these buttons:
Contact the owner of this piano.