"A manufacturer's warranty is the tangible expression of their confidence in the product. Martin Cohen"
Limited Lifetime Transferable Warranty:
When we assure our customers that they are making a purchase for life we back it up in a tangible manner: all Zeiss Binoculars, Riflescopes, and Spotting Scopes (EXCLUDING THE PARTS and SPECIALTY PRODUCTS LISTED BELOW) sold by Company Seven are accompanied with a Lifetime Transferable Warranty. This warranty gives the purchaser ("you") specific legal rights, and you may also have other rights which vary from state to state.
Carl Zeiss Optical, Inc., warrants that products sold will be free from defects in materials and workmanship under normal use. If determined to be defective, Zeiss will pay for the cost of labor and materials required for the repair. If the product cannot be repaired due to defect, Zeiss will replace it with same or equivalent product at Zeiss' discretion. All products have been designed to meet ISO 9022 Standards and are guaranteed to be fog and leak proof. This warranty is provided with our full size (30mm to 60mm aperture) Zeiss binocular models and with our Zeiss Binocular Telescopes. The warranty differs for models that incorporate stabilizing mechanisms or electronics including range finding or night vision systems.
Terms of the Warranty are:
(1) Warranty coverage begins on the date of purchase. In order to make it easier to provide you with warranty service, Company Seven strongly suggests that you send in the completed warranty registration card within sixty (60) days of purchase.
(2) If we are unable to repair the product it will be replaced with same or equivalent product at Zeiss' discretion.
(3) This warranty will be null and void if repairs are attempted on the product by anyone other than Zeiss or the product has been subjected to misuse or abuse.
(4) This warranty is given exclusively by Zeiss and not by the retail dealer from whom you purchased the product.
Items not covered by warranty for the life of the product are:
(5) Items covered warranted for one (1) year from date of purchase are normal wearing parts including: Carrying Straps, Protective Caps/Covers, Rubber Eyecups, Rubber Armoring, Pouches, Cases, Rubber Eyepiece Rings
(6) Specialty products warranted for five (5) year from date of purchase are: 20x60 Stabilized Binocular, 20x60 Stabilized Monocular, 5.6x60 Night Vision Mono.
(6) Items covered warranted for one (1) year from date of purchase: Scopz Sporting Glasses.
This warranty does not obligate Carl Zeiss or Company Seven to reimburse the original purchaser or any use of the equipment for any expenses, loss, or incidental or consequential damages which may arise in connection with any use of the equipment
---
For Repair or Service in or out of Warranty: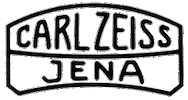 Premium binoculars are wonderful instruments, built to withstand about as much as any optical system can endure when exposed to the elements and given proper care they will provide great service for generations of users. However, even when given excellent care and handling these remain mechanical devices too made up of dozens of parts that incorporate lubricants, bushings, seals, etc. and these are subject to wear or deteriorate over time. And so we recommend you send them in periodically for 'standard service' that will include a comprehensive cleaning in and out, lubrication, replacement of minor worn bushings and seals, a tuning up of the hinge and focus mechanisms, collimation, nitrogen purging and sealing. The interval of this service depends largely on how and where the instrument is used. In routine uses in temperate climates the service interval might be only every ten to fifteen years. But when used in particularly harsh environments (high humidity tropical, intense heat desert, etc.) or when immersed in mud or other abrasive substances then the recommended interval would be more frequent.
For example the 7x 35 binocular shown below left was used for many years in a high humidity tropical climate. The leather strap shows signs of wear and tear, and rot. The grommets show green oxidation. These should have been warning signs to the owner to contact us years ago before he decided to send them in. As it is, these were not sent in for service until mildew had established itself inside and etched the prisms, thus necessitating a costly replacement of both prisms in addition to the costs of routine servicing.
Of course immediately after any severe impact or if you notice any change in the feel of the binocular (grit in the eyecup sleeves, loosening of the bridge hinge, rotation of the focus controls, any 'blurring' or 'double image') then you should consult us about the best remedy sooner rather than later. Some concerns may not even call for a return visit, for instance we have spoken with people who acquired a used binocular and simply did not know there is a diopter adjustment that had set for the previous owners preference; without turning this control the new user might be left thinking something is wrong with their binocular.
During the service visit we can replace worn or missing accessories (eyecups, strap, protective rainguard, pouch or case, etc.), even replace the worn rubber armor covering of the binocular so that it returns not only showing great views and focusing as smoothly as new, but also looking much better. So there is hope that our new or factory reconditioned parts with competent servicing can restore almost any tragic presentation into a nearly miraculous resurrection.
For additional advice and information refer to our illustrated article Binocular Care And Service Interval Advice.
Then to obtain a Return Authorization contact Company Seven, preferably by E-Mail. In your communication to us please provide:
Your name and contact information (E-Mail, daytime telephone number)

Return address

Model of binocular or spotting telescope

Serial Number

After the RA Number is provided to you then simply package and send the item to:
Company Seven
14300 Cherry Lane Court
Attn: Repairs Suite 117
Laurel, MD 20707

Telephone: 301-953-2000
Return to our Zeiss products index page.