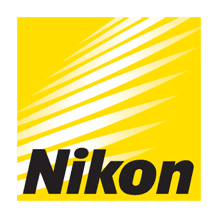 Specialized limited availability Nikon products offered by Company Seven
Nikon USA is the official distributor in the Americas of most consumer and professional Nikon products. However, Nikon USA does not import some of the rarer or specialized, limited demand products made by Nikon. In support of the markets served by Company Seven, we have made arrangements to import directly from Japan, a number of specialized products. At times and in support of some products we bring in from Nikon Japan we will order accessories from Nikon USA. As such Company Seven's staff will be your primary source of information regarding technical information about these products, current prices, estimated delivery dates and the status of your order.
We maintain a technically competent staff, each with at least 15 to 20 years or more experience using such equipment in addition to any formal technical and or engineering training. We have an uncommonly good theoretical and practical understanding of these Nikon products, their design and applications. It will become obvious as you browse our Internet site articles that our staff takes more interest in helping to make our customers well informed, and successful than most retailers.
In addition, we are proud to show Nikon products in our fascinating showroom. Company Seven remains one of the very few businesses in the astronomy community that maintains a showroom displaying a representative selection of the better telescopes, special optics, and accessories.
Ordering Nikon Products
Company Seven accepts order for products by numerous means. These are outlined at , or click here to read that page now.

Company Seven has not become convinced that on-line ordering is always beneficial for the customer, particularly when making a more complicated choice. While on-line ordering certainly is convenient and time effective for the merchant since they do not have to spend time with the customer, the customer is not always making the best choices when buying solely after reading what may be "propaganda" on line. The best ways to make the better choices are to either visit our showroom, or telephone 301-953-2000. This way you can obtain prompt and competent concise assistance which will address your particular needs and concerns.