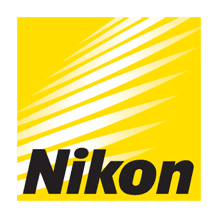 Specialized limited availability Nikon products offered by Company Seven
Decades ago was a time when pride of innovation dictated corporate identity more than in recent years where decisions are made by bean-counters who may know the price of everything but the value of nothing. We think back to the 1970's and 1980's when Nikon dominated professional 35mm single lens reflex (SLR) camera and lens technology. This was a time when a corporation like Nikon would put its best minds to work at developing truly amazing lenses in addition to those that simply made good commercial sense. Company Seven is working with Nikon to bring back some of the optics that to this day remain the best they ever manufactured in their respective class:
Nikon UV-105 F4.5 Lens the modern version of the famous Nikon 105mm f/4.5 UV-NIKKOR is the most versatile and best performing UV-capable refractive 35mm format SLR lens ever offered. The Nikon UV-105 is ideally suited for specialized multispectral applications in the ultraviolet (UV), visible, and infrared portions of the spectrum. While it's high resolution and transmission deep into the UV most distinguishes the UV-105 from most other lenses, this is also a superb performer in the visible (VIS) and into infrared (IR) portions of the spectrum too.

With it's Nikon F bayonet mount this lens was originally envisioned for use with a Nikon single lens reflex (SLR) film camera, it projects an image that can fill film or digital sensors as large as the Nikon FX (24 x 36 x 43mm) format. This manually operated lens is also compatible with modern digital SLR and CCD based systems and is well suited for conventional high resolution work, and for work well into the ultraviolet spectrum when the lens is mated to a suitable film or digital camera or sensor. The lens can focus on objects from infinity to as close as 478.5mm (18.8 inches). Many users who are highly experienced in UV and IR photography have stated that this is among the sharpest lenses ever made, with highly uniform illumination across the field and virtually no variation in the focus position between visible rays and UV rays. With the optional Nikon PN-11 52.5mm Auto (Ai-S) Extension Tube the lens can attain reproduction ratios of up to 1:2-1.0 at distances as close as 42.9mm (1.69 inches). The optics combined with it's reliable and durable mechanics of the lens too have made it a preferred choice for OEM who incorporate it for sale in their instruments.

Originally announced in 1984 as the Nikon 105mm f/4.5 UV-Micro Nikkor, and from September 1985 it was marketed as the Nikon UV-Nikkor, then the lens sold then for $2,200.00 USD. Between 1985 and 1999 Nikon and the worldwide Nikon distribution companies sold about 3,030 of these lenses. The Nikon UV-Nikkor was discontinued in 1999, Nikon national distributors (Nikon USA, Nikon Europe, etc.) discontinued selling it owing to the very limited market. Owing to it's unique properties and continuing demand, Nikon resumed limited production on 18 November 2005 and the lens is now distributed by Company Seven for sale into most countries world-wide as the UV-105 (PF10545MF-UV). The lens remains about the best in the world at what it was intended to do, and is a comparatively rare limited production product.

Company Seven maintains one of these rare lenses on display at our showroom/museum collection. For availability and ordering advice contact Company Seven.
---
Limited Availability Products Nikon USA does not import some of the rarer or specialized, limited demand products made by Nikon. In support of the markets served by Company Seven we have made arrangements to import directly from Japan a number of specialized products. At times and in support of some products we bring in from Nikon Japan we will order accessories from Nikon USA. As such Company Seven's staff will be your primary source of information regarding technical information about these products, current prices, estimated delivery dates and the status of your order.

Company Seven remains one of the very few businesses in the optics community that maintains a showroom displaying a representative selection of the better telescopes, special optics, and accessories. We invite you to either visit our showroom or contact us. This way you can obtain prompt and competent concise assistance which will address your particular needs and concerns.