PARTICLE WAVE TECHNOLOGIES PRODUCTS DISTRIBUTION
when getting your gear there is only half the concern...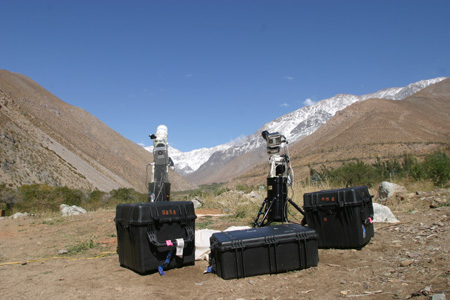 Above: Monolith portable piers supporting Astro-Physics 900GTO German Mounts
and their telescope/lens payloads with SBIG STL series CCD imaging cameras attached.
Our PWTEC products can be found in service all around the world - and Company Seven can provide it then get it there for you. This is in that premium performance class of technology that brings peace of mind as well as pride of ownership. For missions when getting your gear there is only half the concern, and having it work perfectly is the other.
Company Seven's staff can be your one-stop source of advice and products to any allied nation on Earth. You can purchase desiccant recharge/refill kits for any DDCAP purchased from Company Seven. Furthermore, we can provide tech support, service and repair for any item you purchased from Company Seven. To see these products first hand visit our showroom, one of the last and most enduring astronomy-oriented showrooms in the Americas. Or contact us for advice, simply tell us what your mission requirements are and we can advise what you should order.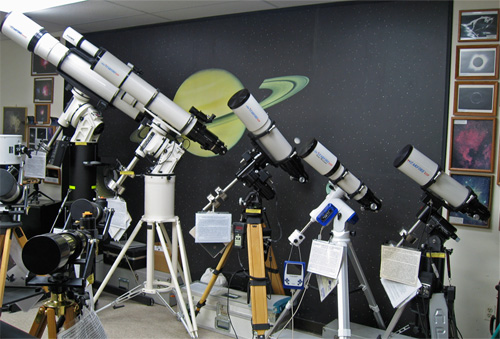 Above: Just part of what awaits those who make the pilgrimage to Company Seven's Laurel showroom, note the Pinnacle tripod.
Deliveries originate from our facilities in the Washington, D.C. area.