"A manufacturer's warranty is the tangible expression of their confidence in the product. Martin Cohen"
Three (3) Year Passport Protection Plan and Limited Lifetime Warranty
From 1 September 2008 to the present:
For those customers who bought their Leica APO-TELEVID or TELEVID spotting telescopes and eyepieces from Company Seven. This program provides the buyer of our Leica product three year protection from date of purchase against manufacturer defects, functional failures, or accidental damages to the equipment including: water damage or any accident. This plan is applicable only to the original owner of the product, and it is not a transferable warranty.

After the three years term of the Passport Protection Plan has expires, the warranty reverts to a Limited Lifetime Warranty against defects in workmanship and materials (described below). The instrument must have the provided Warranty Registration Card completed, signed and returned to Company Seven or Leica within thirty (30) days of the original sale to take effect.
Passport Protection Plan and Limited Lifetime Warranty
1 May 2002 to 31 August 2008:
For those customers who bought their APO-TELEVID and TELEVID 62mm or 77mm aperture models from Company Seven we provided a solution for those who fear: the no-fault "Passport Protection" plan*. This program provides the buyer of our Leica field telescope with the confidence to take the instrument where one would normally fear to tread! Simply fill out the enclosed registration information and return it promptly, then the warranty is in effect. The program which originally provided three years of no fault coverage will from now afford the owner a Leica TELEVID product sold by Company Seven from 1 May 2002 to 31 August 2008 on a lifetime to experience just how rugged, waterproof and shock resistant a premium Leica field telescope can be.

This is done with the full understanding of the owner that if any harm should come to the telescope then we will repair it to be as new, or replace it (whatever of the two options is determined to be best) at no cost for the service for the first three years, and after from after three years to life that coverage continues for only a $35 fee to process the claim. Simply return the complete telescope with eyepiece (or the part(s) of the telescope with the serial number) to either Company Seven or to any of the world wide Leica service facilities. The owner pays the shipping charges to Company Seven, and we return it repaired or replaced!
Limited Lifetime Warranty:
When we assure our customers that they are making a purchase for life we back it up in a tangible manner: in addition to the unique no-fault "Passport Protection" plans described above our Leica APO-TELEVID and TELEVID are backed by a "Limited Lifetime" warranty.
The Limited Lifetime Warranty provisions include:
The product is warranted against defects in workmanship or material or accidental damage for the telescope or eyepiece.
Straps, filters, and carrying cases are excluded from this warranty.
The plan does not cover loss, theft, or damage by fire. However, most home owners or renters insurance policies do.
Recovery is limited to the repair or replacement of the product with the same model.
If the damaged product has been discontinued from production then it may be replaced by a similar model.
After the first three years from date of sale the coverage continues for life with only a $35 fee due at the time of incident provided by the consumer to process the claim.
Any such implied warranty of merchant ability and or fitness is for the duration of this warranty.
This warranty does not obligate Leica Camera Inc. or its Company Seven to reimburse the original purchaser or any use of the equipment for any expenses, loss, or incidental or consequential damages which may arise in connection with any use of the equipment.

---
For Repair or Service in or out of Warranty:

These are wonderful instruments built to withstand about as much as any optical system can endure when exposed to the elements and given proper care they will provide great service for generations of users. However, even when given excellent care and handling these remain mechanical devices too that incorporate lubricants, bushings, seals, etc. and these are subject to wear or deteriorate over time. And so we recommend you send them in periodically for 'standard service' that will include a comprehensive cleaning in and out, lubrication, replacement of minor worn bushings and seals, a tuning up of the eyepiece and of telescope focus mechanisms, collimation, nitrogen purging and sealing. The interval of this service depends largely on how and where the instrument is used. In routine uses in temperate climates the service interval might be only every ten to fifteen years. But when used in particularly harsh environments (high humidity tropical, intense heat desert, etc.) or when immersed in mud or other abrasive substances then the recommended interval would be more frequent.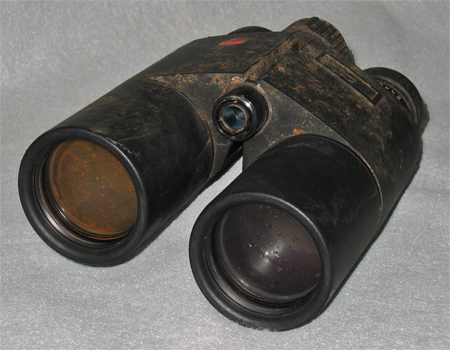 For Repair or Service in or out of Warranty:
Contact Company Seven, preferably by E-Mail to obtain a Return Authorization. Please provide:
Your name and contact information (E-Mail, daytime telephone number)

Return address

Model of field telescope

Serial Number

After the RA Number is provided to you then simply package and send the item to:
Company Seven
14300 Cherry Lane Court
Attn: Repairs Suite 117
Laurel, MD 20707

Telephone: 301-953-2000
Back to Warranties page
Back to Leica products page